Natura-Beef flank steak from the grill
There's more than just prime cuts. Everything in Natura-Beef should be utilised, from the nose to the tail. And when the pieces are cut and prepared properly, they taste just as noble as a steak or tenderloin! Give it a try.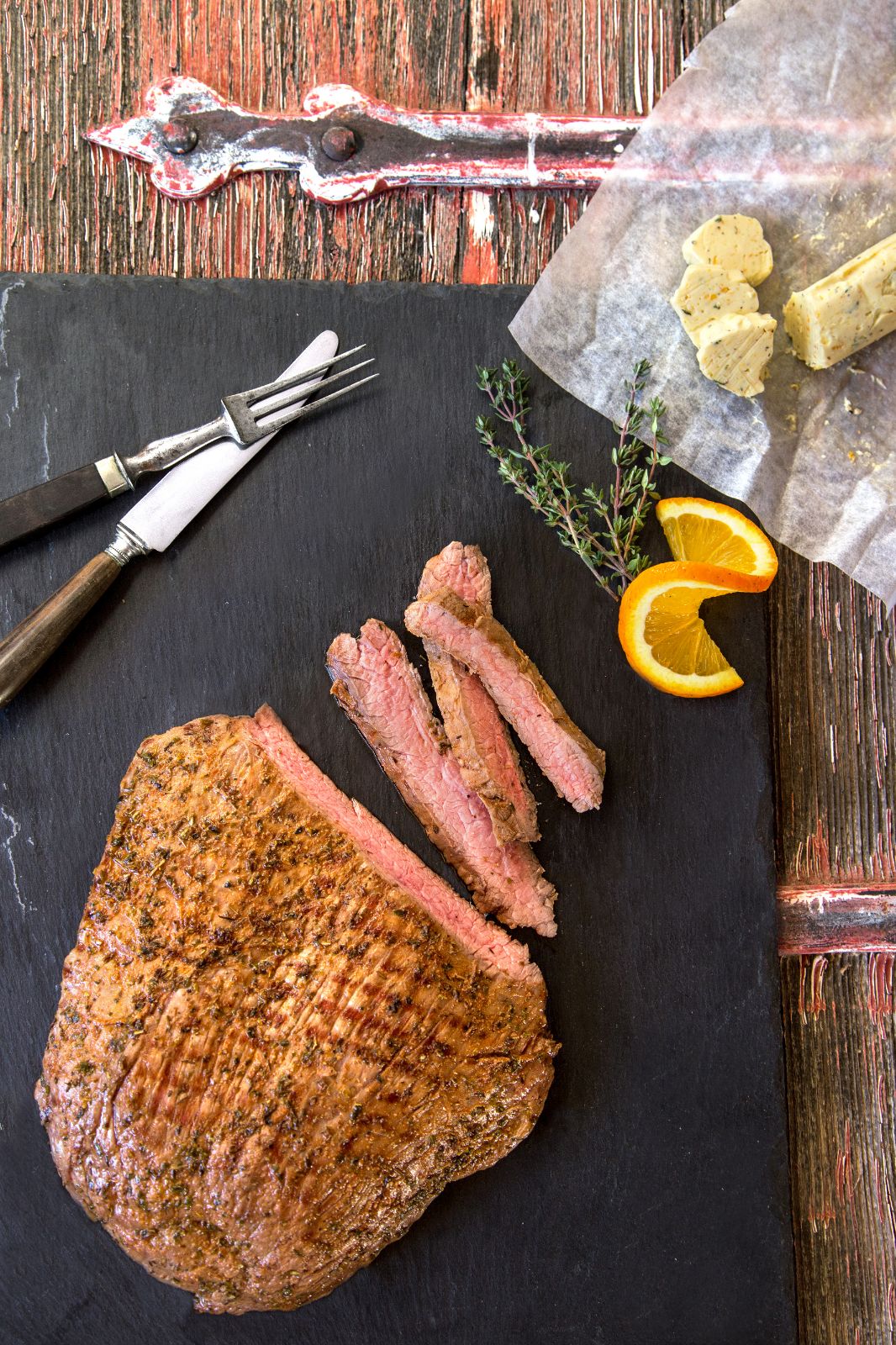 (Photo: Jasmin Sprecher)
Ingredients for 4 persons
Flank -Beef, approx. 800g
Coarse sea salt
Olive oil
Preparation
Take the meat out of the refrigerator a few hours beforehand. Rub with coarse sea salt and a little olive oil. Don't use any marinade, as this often burns on the grill and leaves a bitter taste.
If desired, add a handful of wood chips to the water for 20 minutes to smoke.
Preheat the grill to 180 to 200 °C.
Place the soaked wood chips directly on the embers. If available, use a cast iron grate. Cast iron spreads the heat most effectively – and the meat will be excellent.
Now grill the meat, preferably in one piece, for about 3 minutes on each side. Then remove it, wrap in baking paper and let rest for 10 minutes.
Slice the meat across the grain. If it is too rare, place the slices back on the grill for a very short time.
Suggestion: serve with grilled vegetables.
Source: Big Green Egg HEAD.